Battery Management Systems

has the products and expertise you need!
BATTERY MANAGEMENT SYSTEMS, 208 - 1045 14th Ave. West, Vancouver, BC, Canada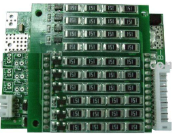 About Us
We are experienced, highly qualified engineering professionals with excellent references and a broad range of product offering.
Services
If you don't see what you want listed on our website, please contact us with your specialized needs and we'll custom design to meet your requirements.